RELIABLE ROCK DRILLS FOR UNDERGROUND MINING
Underground mining needs durable, compact and robust rock drills. Doofor hydraulic rock drills are used by several mining customers worldwide. Our products are designed specifically to support the needs of the industry: to work quickly, accurately, and reliably.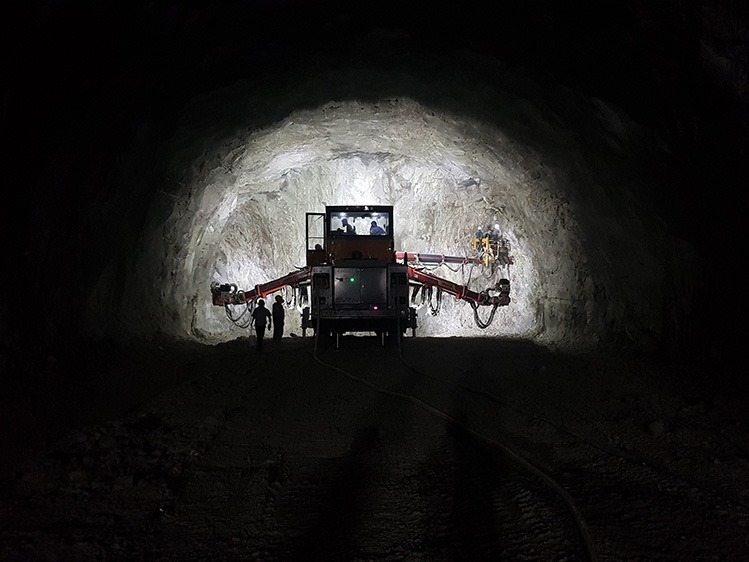 BOLTING
Rock bolting is one of the most common methods of rock reinforcement. The main principle of bolting is to reinforce loose or fractured rock to prevent caving and rock mass from forming its self-supporting structure.
A rock drill must be compact yet powerful in bolting application to enable fast drilling by high impact frequency. Rigged and protective flushing housing, as most of the time upward drilling effects need to handle against returning flushing water and rock flakes from the drill hole. Also, the combination of high torque with high rotation speed with a feasible amount of required oil flow is an essential specification for the rock drill. And naturally, the shorter the rock drill is, the longer the bolt can be installed in the tunnel.
TUNNELING
Searching for minerals and making civil engineering works for infrastructure are the main jobs done underground worldwide. Mainly done by drill and blast methods performed by drill rigs, often called jumbos.
The utmost main characteristic works for the drifter. Some critical elements demanded from rock drills for the task are fast, accurate, and reliable. A reliable rock drill ensures trouble-free drilling rig operation.
PRODUCTION DRILLING
Production drilling means activity to ensure the production of the underground mine, in other words drilling the blast holes to extract the minerals from the mine. Production drilling holes have extensive diameter drilling (typically between 51 to 127mm) and are long (typically between 10 to 40 m). However, production drilling follows the mining method's principles, and it sets the requirements for the drilling application.
The blast hole straightness is a vital factor for cost-efficient production in mining. While production drilling is typically extended hole drilling, drilling requires strong and stable torque with higher single impact force from percussion. Above helps to manage the hole deviation and secure straight holes for trouble-free drill rod retraction. Naturally, the reliability of the rock drill is essential in production drilling. 
HYDRAULIC ROCK DRILLS FOR UNDERGROUND MINING: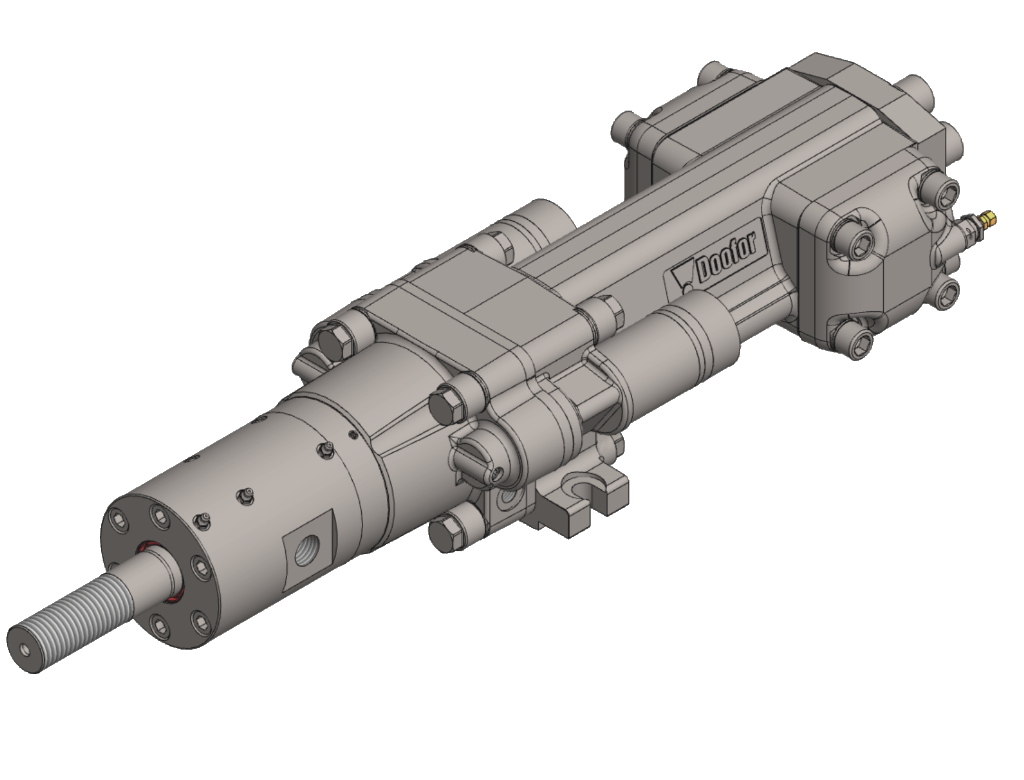 Hole diameter 57 mm Power class 13 kW