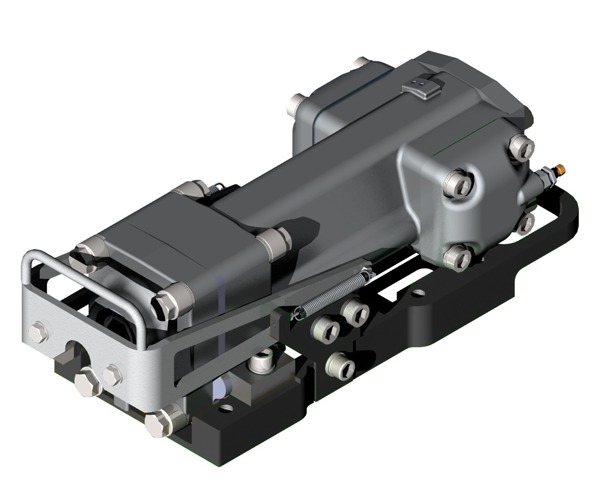 CARRIAGE PLATES
UNIVERSAL CARRIAGE PLATES
We supply universal carriage plates for all Doofor rock drill models.
The universal carriage plate has connections to attach a Doofor rock drill and a flat lower surface for customization to match the requirements of the target feed beam. Universal carriage plates for the hexagonal chuck models may be equipped with a frame for a drill steel retainer. 
Universal carriage plates are often used in retrofitting a Doofor rock drill to an existing drill rig.
CARRIAGE PLATES FOR DOOFOR ALUMINIUM PROFILE
We offer machined, light and rigid carriages specially designed for the Doofor aluminium profile. These machined carriages are used with the Doofor plastic slides. Doofor carriage plates are also included in the building kit.